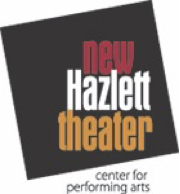 *Please note that this role is for New Hazlett Theater.
Passionate about the arts? Looking for a new challenge and the opportunity to make a difference in your community? We're looking for creative, motivated people like you. Our bookkeeper supports the New Hazlett by providing accounting and bookkeeping support including general ledger management, account reconciliations, cash receipts, payables processing, and financial reporting.
New Hazlett team members embrace the theater's mission to create dynamic art through innovation and collaboration. We provide vital resources to creators from all backgrounds to enrich our cultural community, and respect and present diverse artists and ideas. We are committed to eliminating bias with regard to race, sex, gender expression, sexual orientation, ability, heritage, culture, religion and tradition, both on stage and off, and are willing to interrupt behaviors that impede our DEAI efforts.
Essential Duties & Responsibilities:
Cash: enter all cash receipts into general ledger; prepare bank deposits; deposit record filing; prepare monthly bank reconciliations.

Accounts Payable: enter accounts payable invoices into general ledger; review vendor statements and contact vendors regarding discrepancies; process and mail checks; maintain vendor files; prepare and submit monthly amusement tax, sales tax and alcoholic beverage tax

payments.

Accounts Receivable: review and enter rental contracts; prepare invoices as required; work with programming staff to ensure timely payment; maintain accounts receivable listing.

Month-end closing: review data and prepare adjusting journal entries; reconcile and propose necessary entries; update and reconcile temporarily restricted schedule.

Yearly responsibilities: assist with year-end close; assist in preparing audit requirements for outside auditors.

Maintain employee and subcontractor files; ensure confidentiality of all employee, customer and vendor information.

Assist in developing financial policies and procedures; assist with the upkeep of an accounting policies and procedures manual; assist in the implementation of the policies and procedures.

Prepare financial reports as

requested.

Payroll: ensure timely and accurate transmittal of semi-monthly payroll to outside payroll service, including pay rates and timesheet review

Perform other work as

required.
Not sure you meet all of our qualifications? Don't think of this job description as a mandatory, comprehensive list. If you believe that you could excel in this role, we encourage you to apply. Whether you're new to arts and culture administration, returning to work after a gap in employment, or simply looking to transition, we would love to hear from you. Use your cover letter to tell us about your interest in the arts and what you could bring to this role.
JOB REQUIREMENTS
Experience:
Minimum Experience:
Associates degree in accounting or related field, or equivalent

experience
Preferred Experience:
Bachelor's degree in accounting or related field, or equivalent

experience

Previous bookkeeping

experience

Non-profit

experience

Experience with arts

organizations

Knowledge of performing arts procedures and

practices
Knowledge, Skills &

Abilities:
Excellent computer skills; proficient in fund accounting software, Microsoft Office and

Excel.

Aptitude to easily learn new software

applications

Strong verbal and written communications skills; ability to communicate with a broad range of

individuals

Strong interpersonal and collaborative

skills

Highly motivated and calm under

pressure
Travel Requirements: This is an on-site role. Access to reliable transportation is required
Physical, mental demands and working conditions:
The physical demands described here are representative of those that must be met by an employee to successfully perform the essential functions of this job.
An employee in this position works in an office environment. Office equipment will be operated as part of this job.

The position frequently requires the employee to work in a theater environment, to communicate well with others both inside and outside the theater (e.g., in person, via telephone, via email).

The employee must be able to understand, interpret and analyze data, solve problems, concentrate, and research, use available technological resources and systems (e.g. computer programs), multi-task, prioritize, and coordinate with multiple individuals to complete essential tasks.

An employee in this position is required to move throughout the workplace, write and/or type and communicate effectively.
Working Hours: Part-time, non-exempt position; 10-15 hours per week
Compensation: $15.00-$20.00/hour dependent upon experience.
The New Hazlett Theater is proud to be an Equal Opportunity Employer, and we encourage people from underrepresented backgrounds to apply. We do not discriminate on the basis of race, color, ethnicity, ancestry, religion, national origin, gender, sex, gender identity or expression, sexual orientation, age, citizenship, marital or parental status, disability, veteran status, or other class protected by applicable.
Employment is contingent upon your successful completion of a professional, educational and criminal background check. At the time of employment, you must also present documentation indicating that you are legally authorized to work in the United States. Full Covid-19 vaccination is required, barring a legal exemption.
TO APPLY: Please submit a resume, cover letter, and three professional references.